Personalized Christmas Presents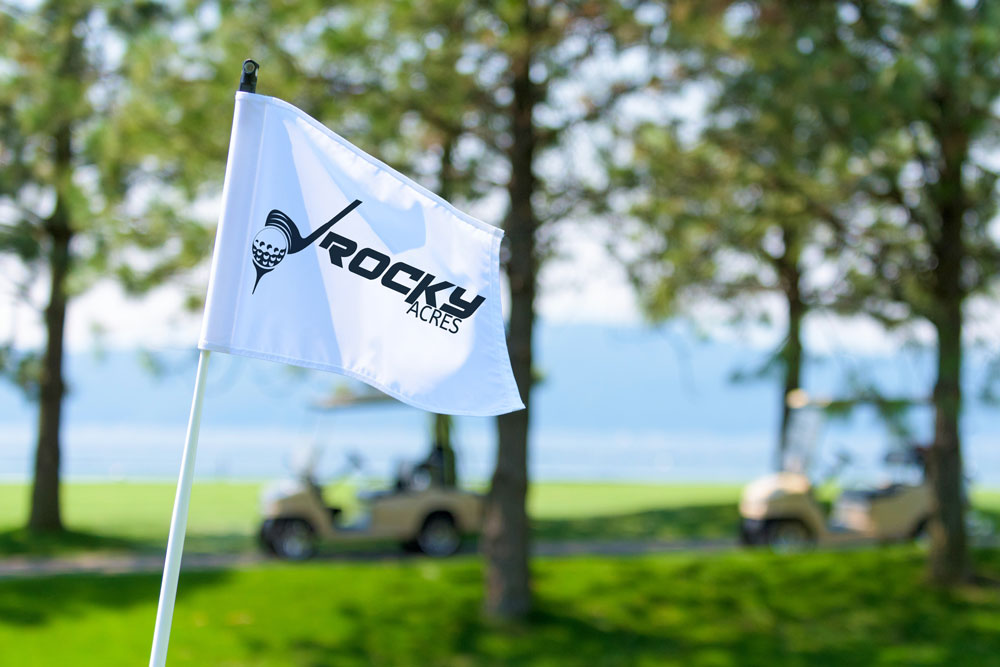 Each year I try to come up with special gifts to give family and friends. Below are a couple of examples I was able to take something "ordinary" and make it extra special.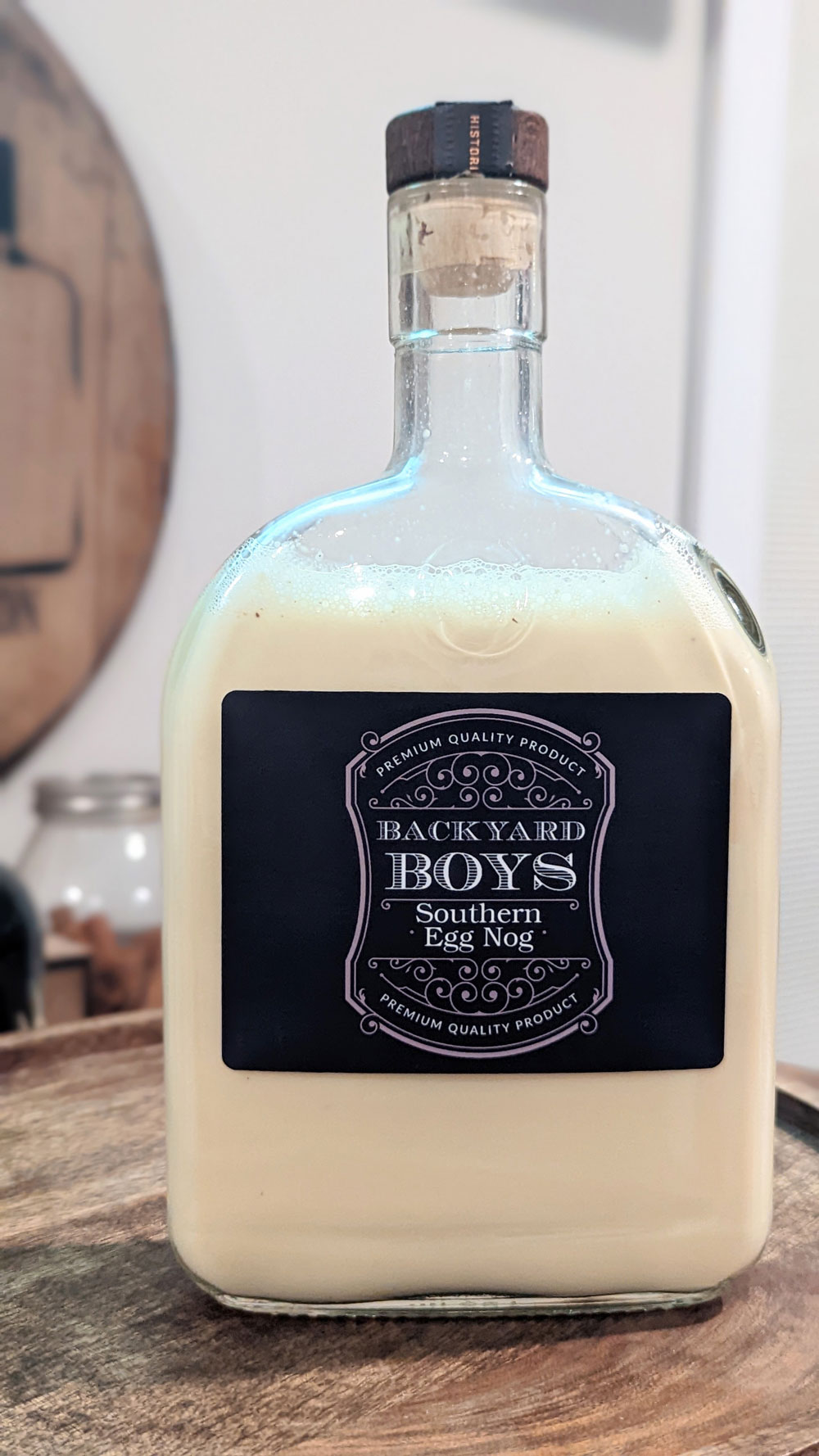 My husband gets together each year with friends and they make large batches of Egg Nog to give as gifts. This year I helped the design and print labels to make it a little more sophisticated.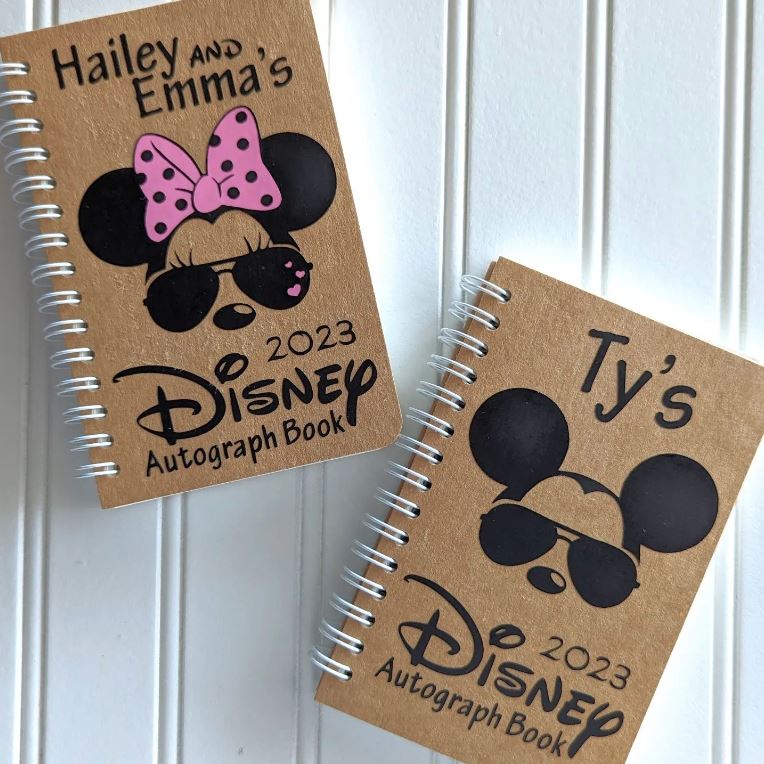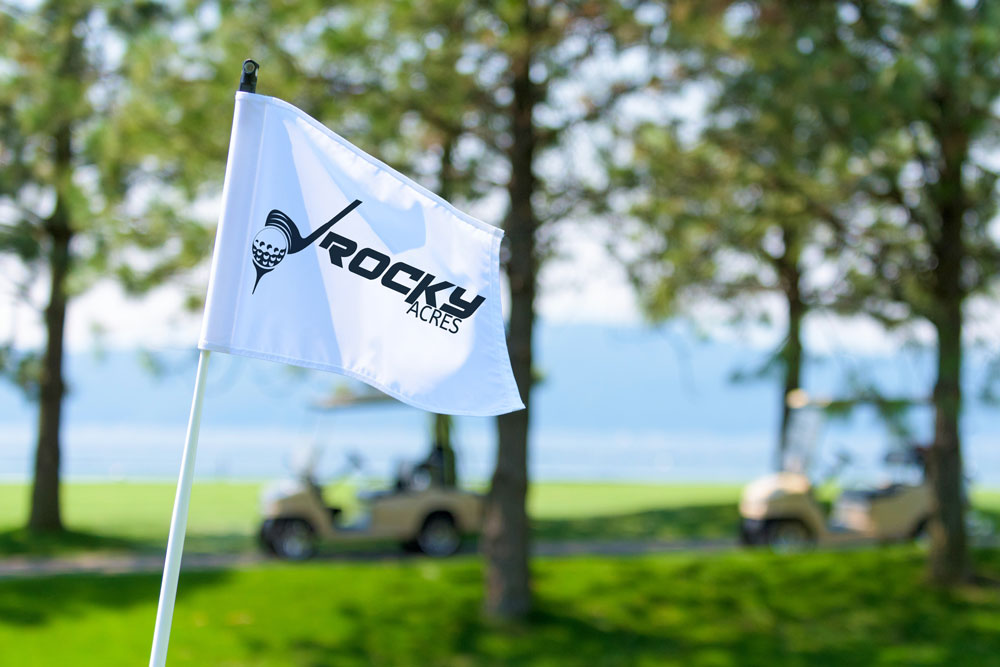 Living out in the country has huge perks which include creating your own practice rage. I designed this logo and placed it on a golf flag to make it official.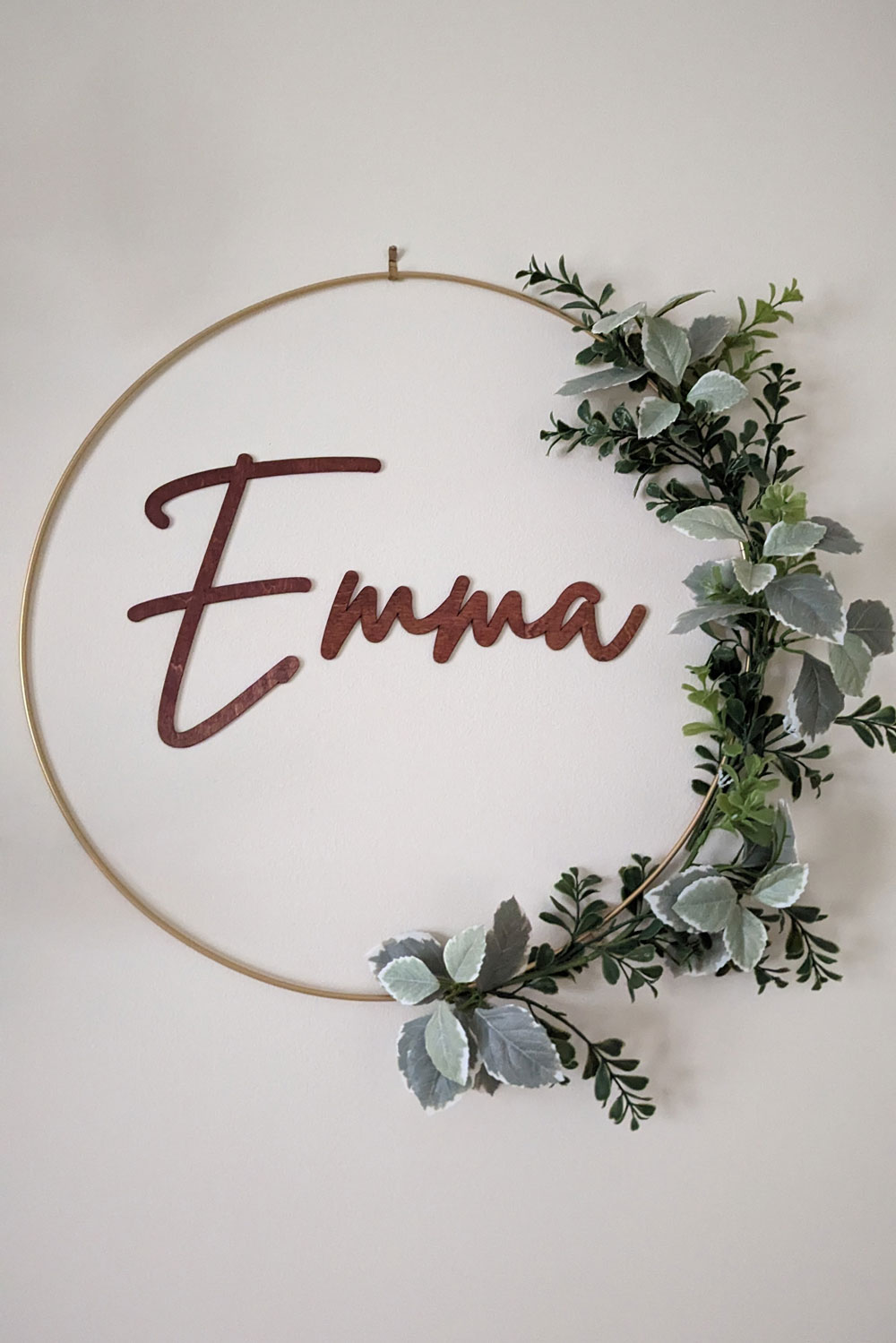 My oldest has always had wooden letters in her room of her name, but I could never settle on what I wanted to do for the baby. After many font revisions I am extremely happy with how this turned out and feel her nursery is finally complete.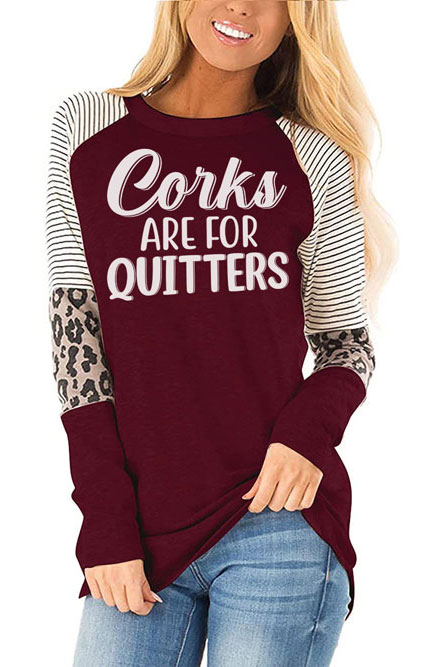 A shirt from Amazon is ALWAYS a win, but what better way than to add a fun quote that represent the recipient to the T.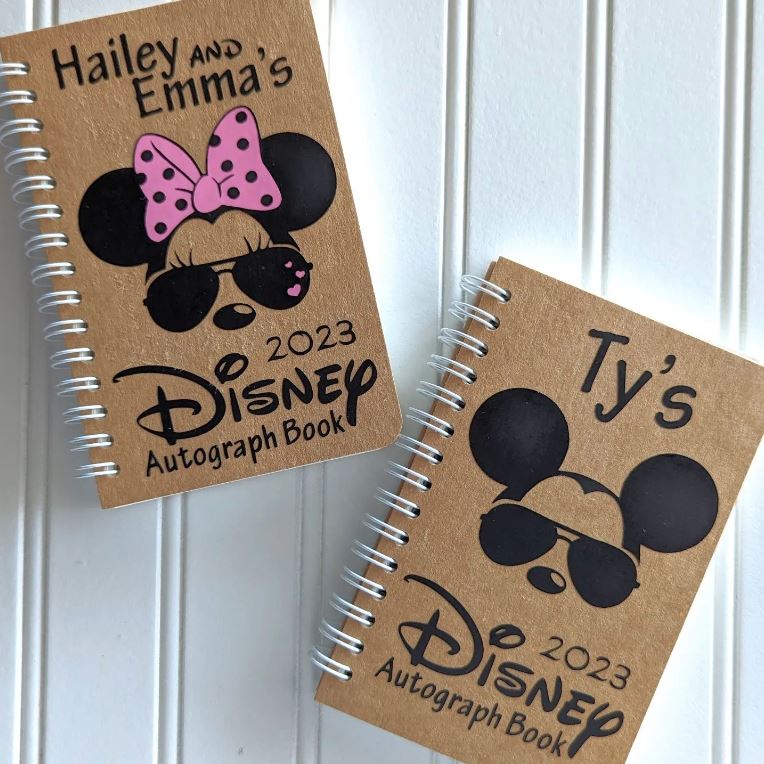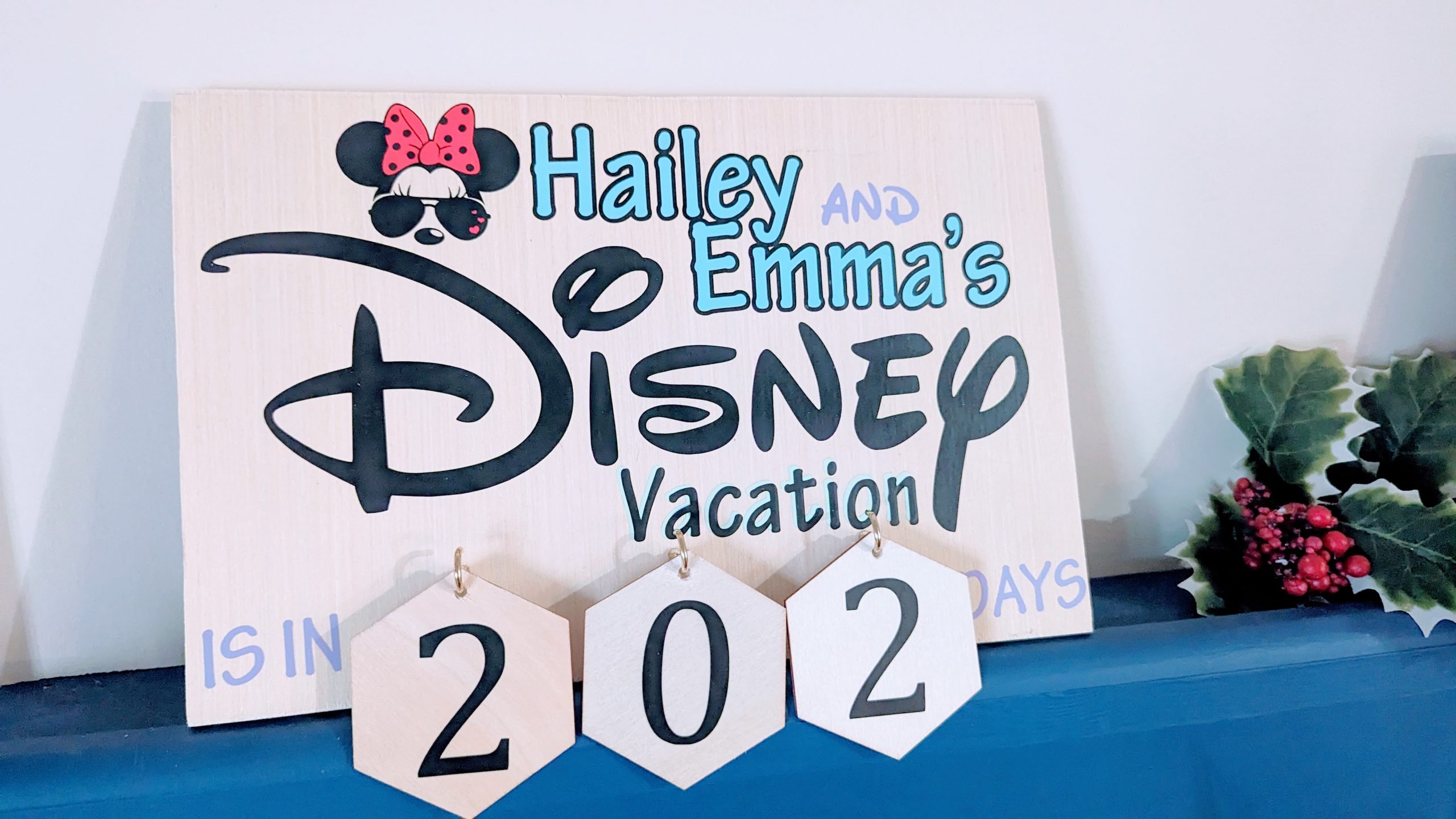 We gifted our girls a trip to Disney this summer. With it being so far away, I created a fun countdown to help them know how far away the trip was and also custom Autograph Books. (These items are not for sale.)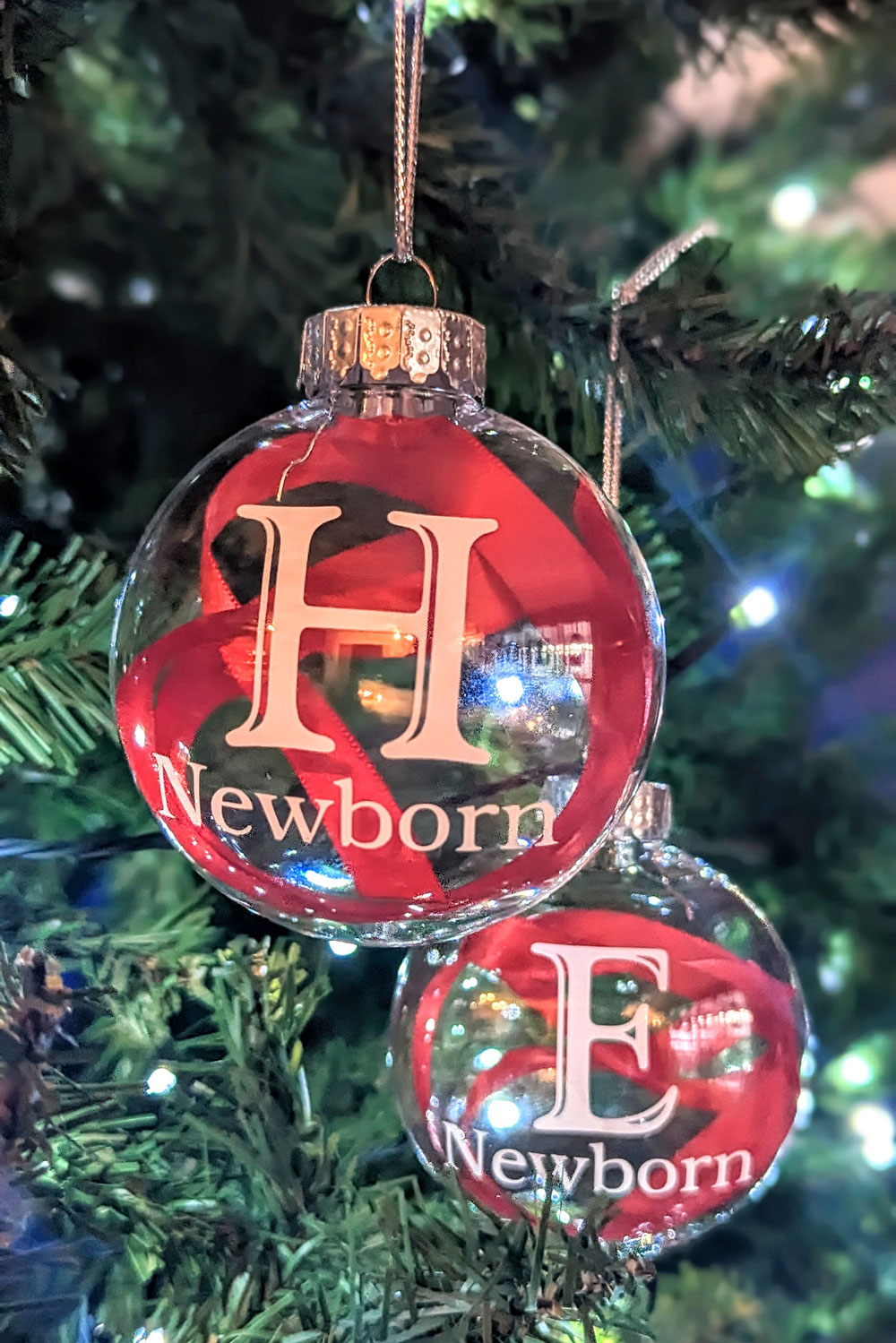 As a family we decided next year we wanted to update all our Christmas ornaments. With that, I decided I also wanted to make keep sake ornaments. Each ornament has a ribbon cut to the girls height at that age. Each year they are able to take the ribbons out and compare how tall they have gotten. (or I can get sentimental as to how little they used to be. )The best part, if we every change the color scheme of our tree I can buy new ribbon and have it match again.