Updating A Golf Charity Event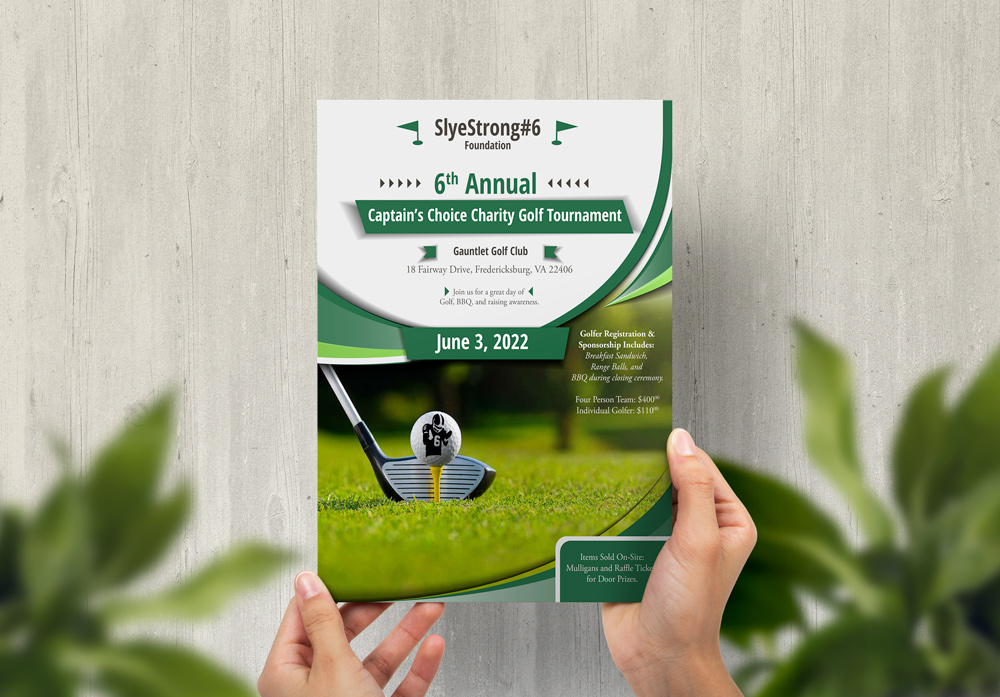 A fresh take on an old event.
It was finally time to take a step back, look at where SlyeStrong#6 has come from, and give them a fresh new take on a golf tournament that has raised them so much money over the years.
When the SlyeStrong#6 first started, they were under some restrictions while they where obtaining their own 501(c)3. This year we were excited to take a whole new fresh design approach to the golf tournament. Each item was polished with our new theme. Check out some of the before and afters.