Sumpter Electric's New Website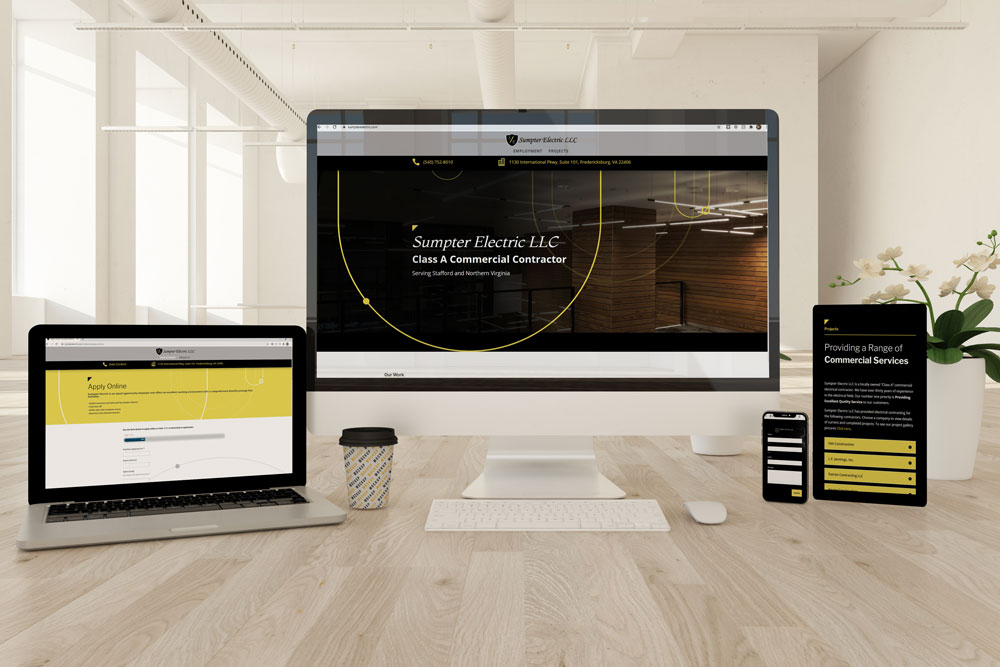 Bringing an older website, up to date.
Many small business owners find it hard to invest in their website when it isn't their main source of income or client contact.
Depending upon the business this is perfectly acceptable, but every business should still have some kind of website presence.
As I sat down with Sumpter Electric, I was informed that all of their contacts are through a bidding process (perfect
example
of a company that does not obtain clients through their website), but still used it for a couple key functions.
The 2 main functions they were currently using it for is their contact form and their job application form. The items they wanted to really expand upon was the ability for them to update their project list on their own, along with adding photos to each project.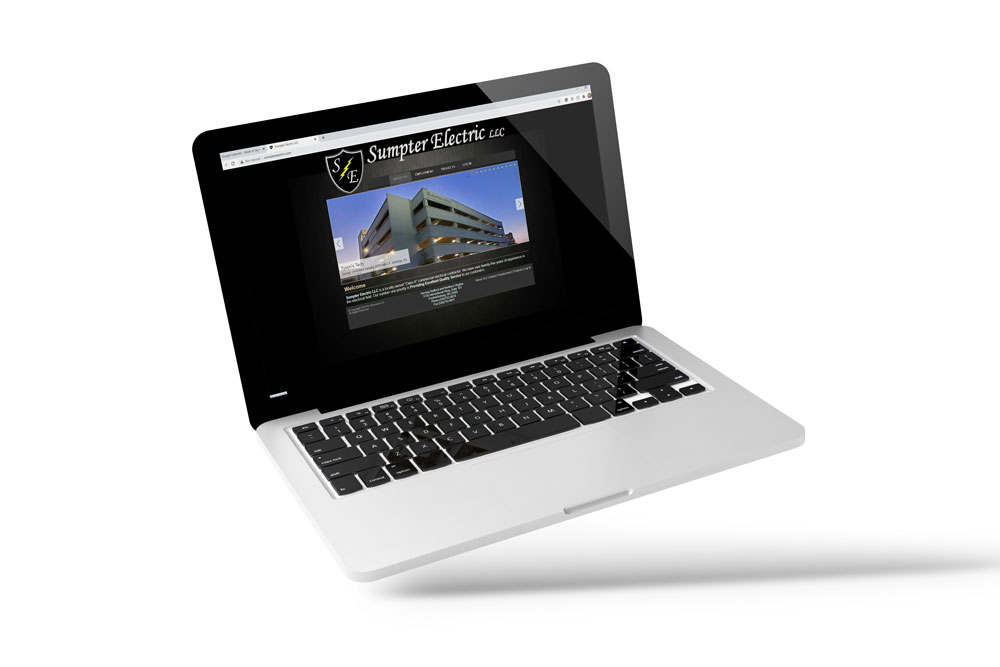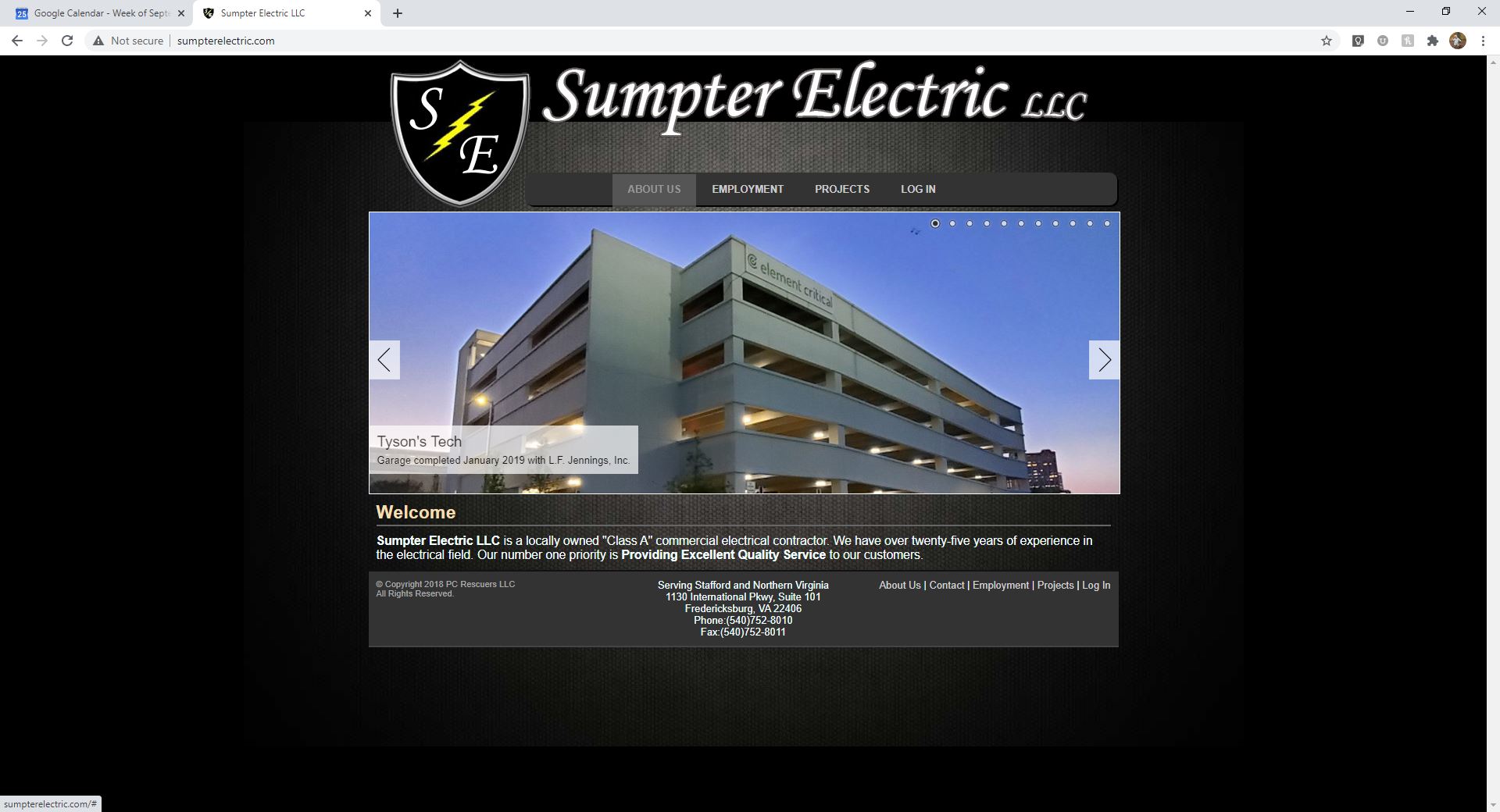 After meeting and pulling together a wish list of items I went back to the office and took another look at their website. First, their old site wasn't a bad one. It was actually a very nice, clean, and crips site that was done years ago. Old style, done right.. Just needs to be brought up to date.
The bigger issue was the employment application form. It was VERY long, the sections were a little hard to distinguish, and it was a little difficult to fill out on mobile.
Another issue that I wanted to address was the way they were filtering out Spam applications. If you were someone who was applying online at 7PM, you would get to the end of the application and then find out you needed to wait until the office was open the next day and call in to obtain a code in order to submit your completed application.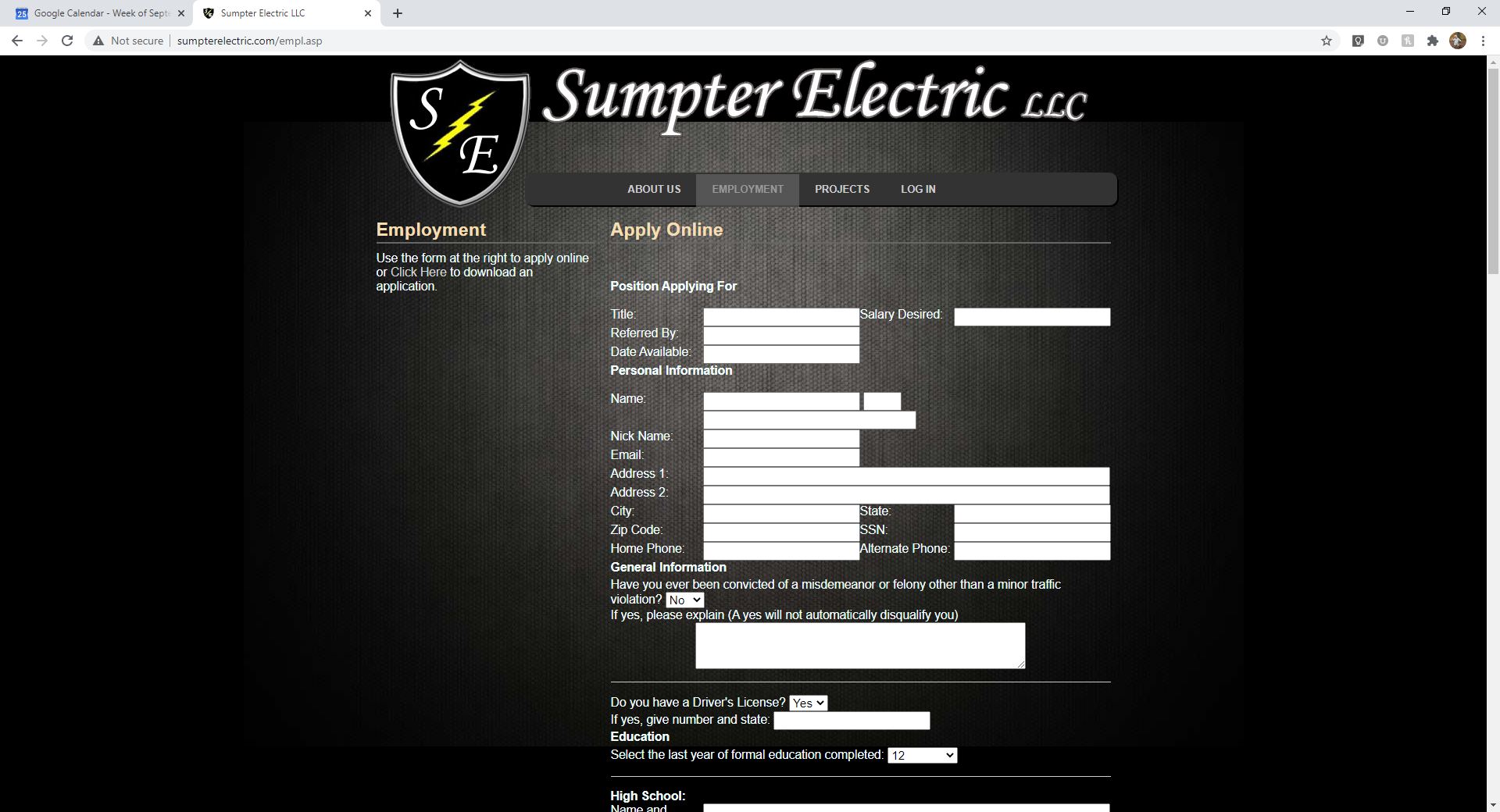 This defeated the purpose of an online form. Why have a form that you should be able to fill out and submit when you are able to have the time, which for many is after they are done with their current job, to then hope their information doesn't get deleted while they wait to call in for the code.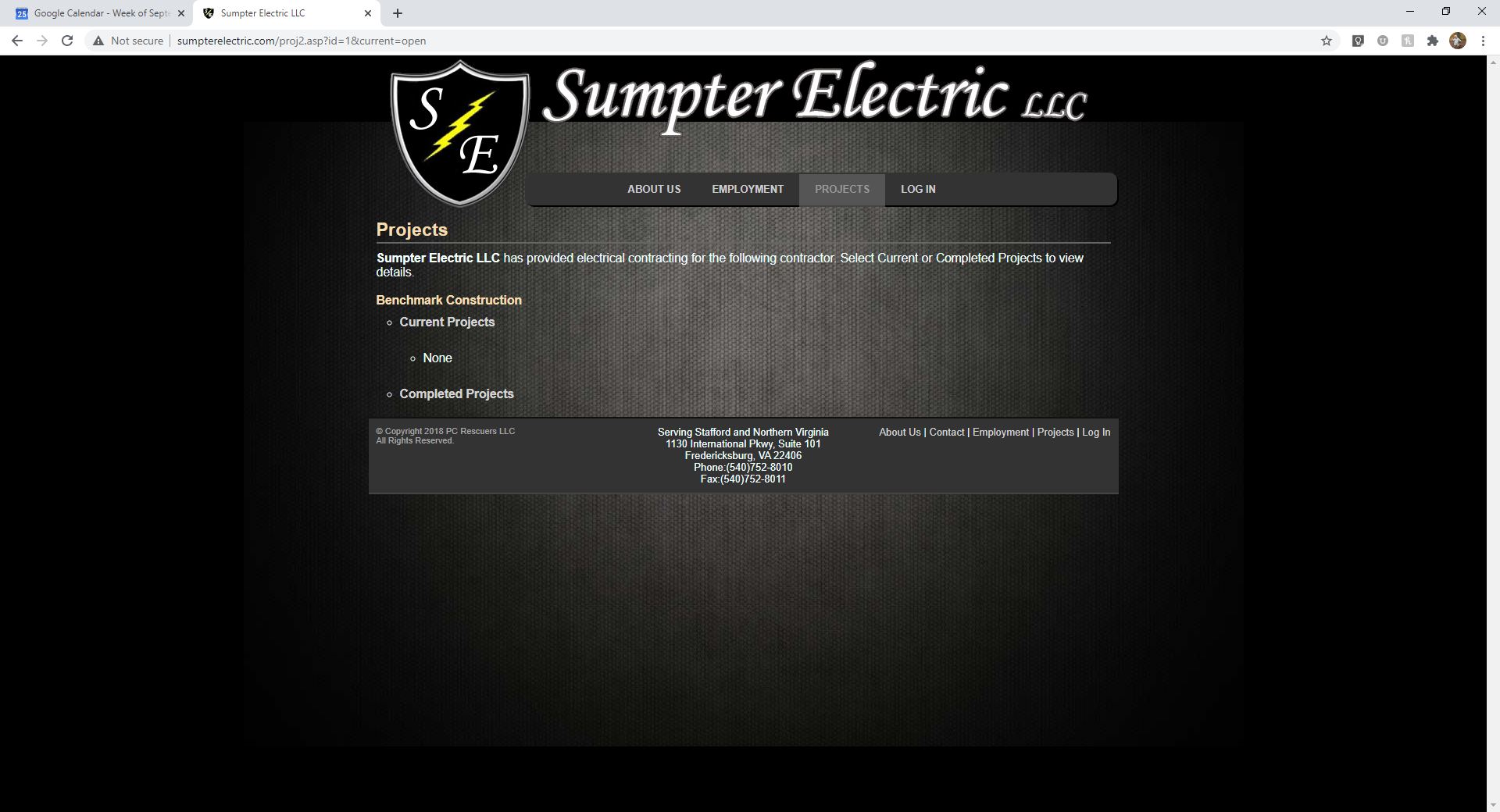 The third item on the list was a gallery for their main projects. What better way to show off lighting than a photo! These galleries needed to be something they would be able to upload photos to on their own and give small descriptions.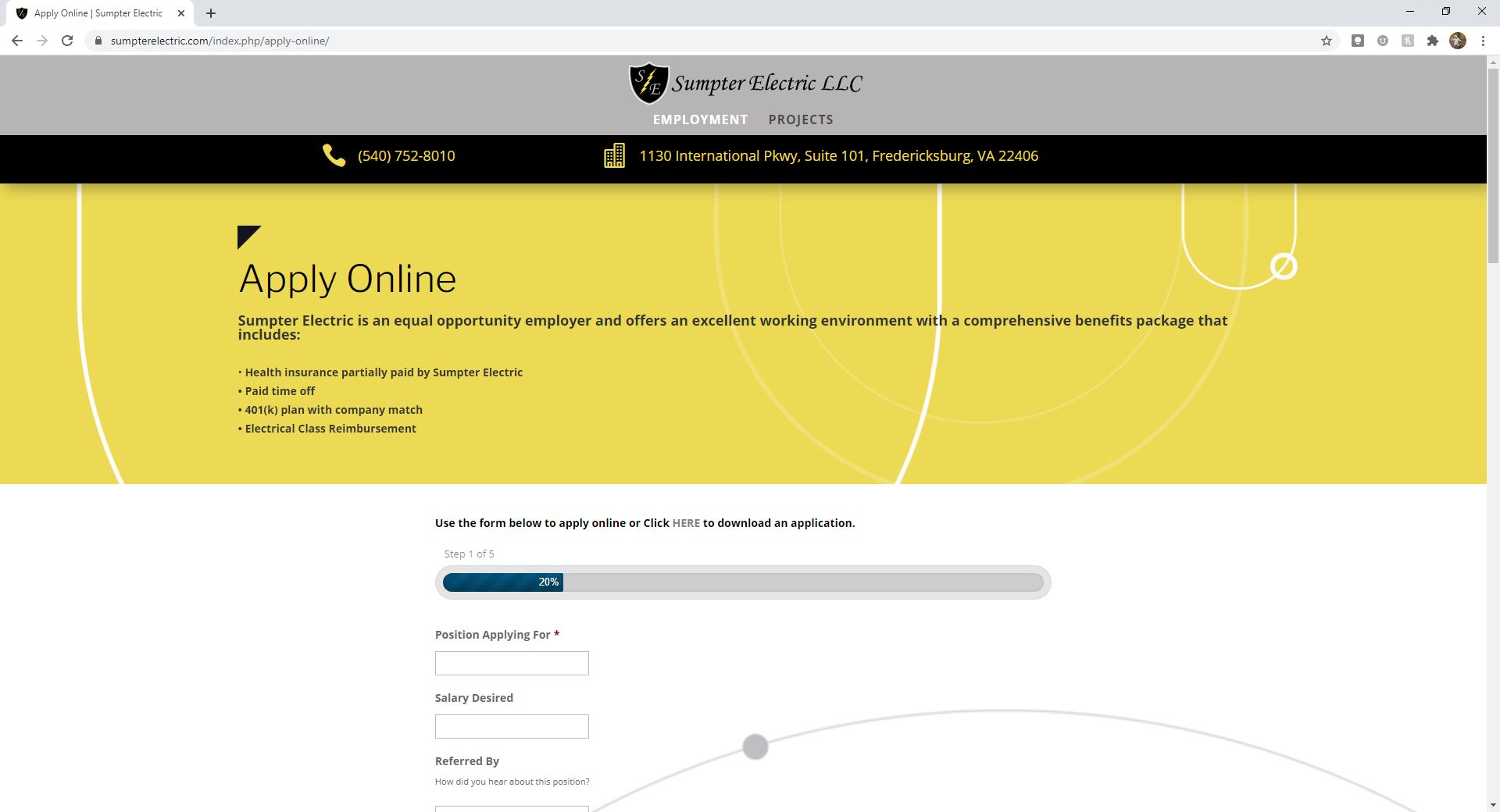 Online Application
First thing I wanted to do was create a new employment application form. With the new form, it is easy to use on mobile and desktop as well as multiple pages. Having multiple pages helps the applicant see the different sections, as well as see the process of the form.
Since we have a new form platform, it is able to filter out the attempted spam bots. With this ability, the need for a code that was previously used has been diminished and has made applying for a position anytime of the day easy.
The next task was creating a gallery that Sumpter Electric could show of their amazing projects. With this gallery layout they are able to upload as many photos they want for each project without the page reloading.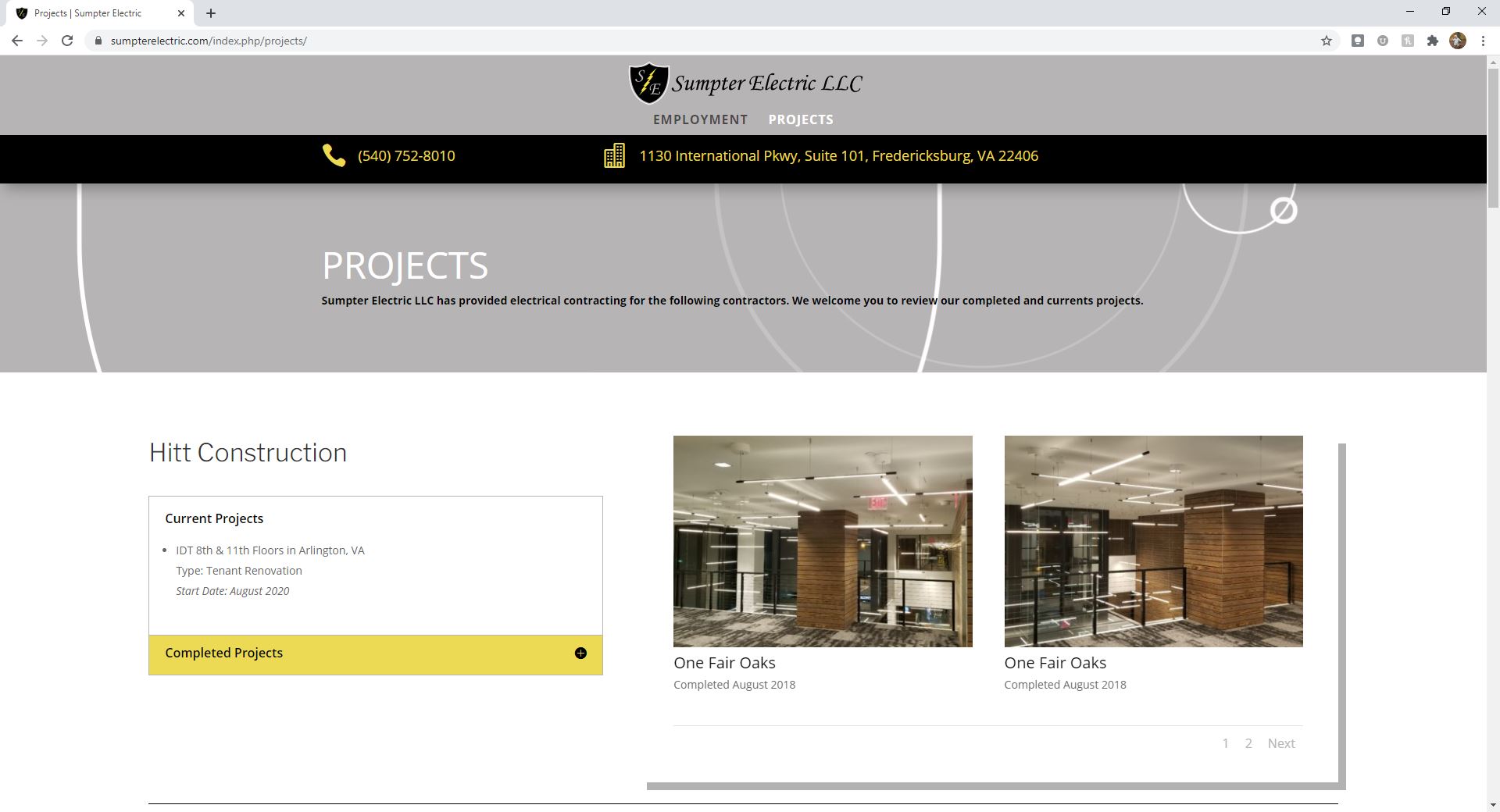 Bringing this website up to date with mobile responsiveness, new forms, and easy editable galleries was a very fun project.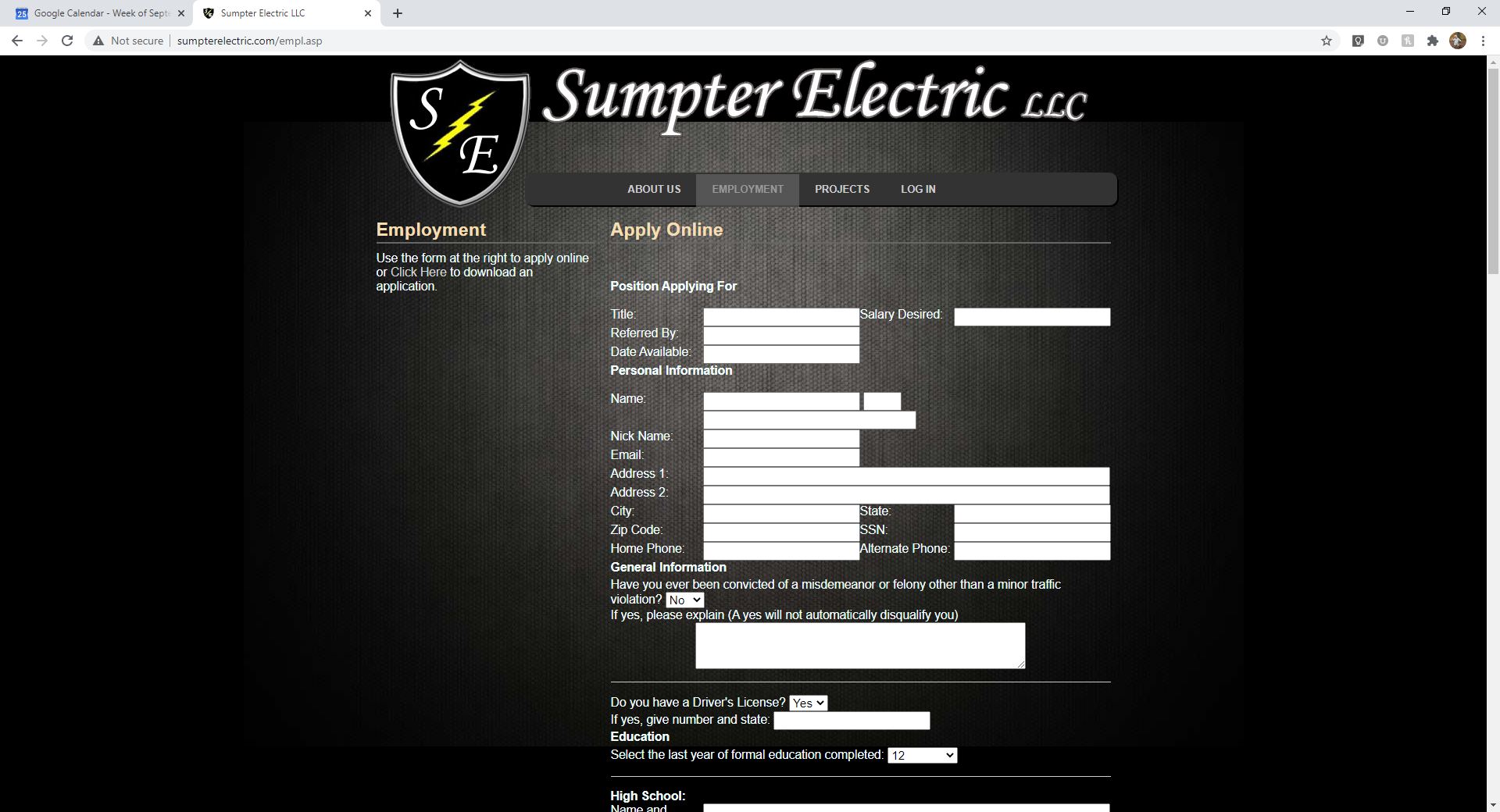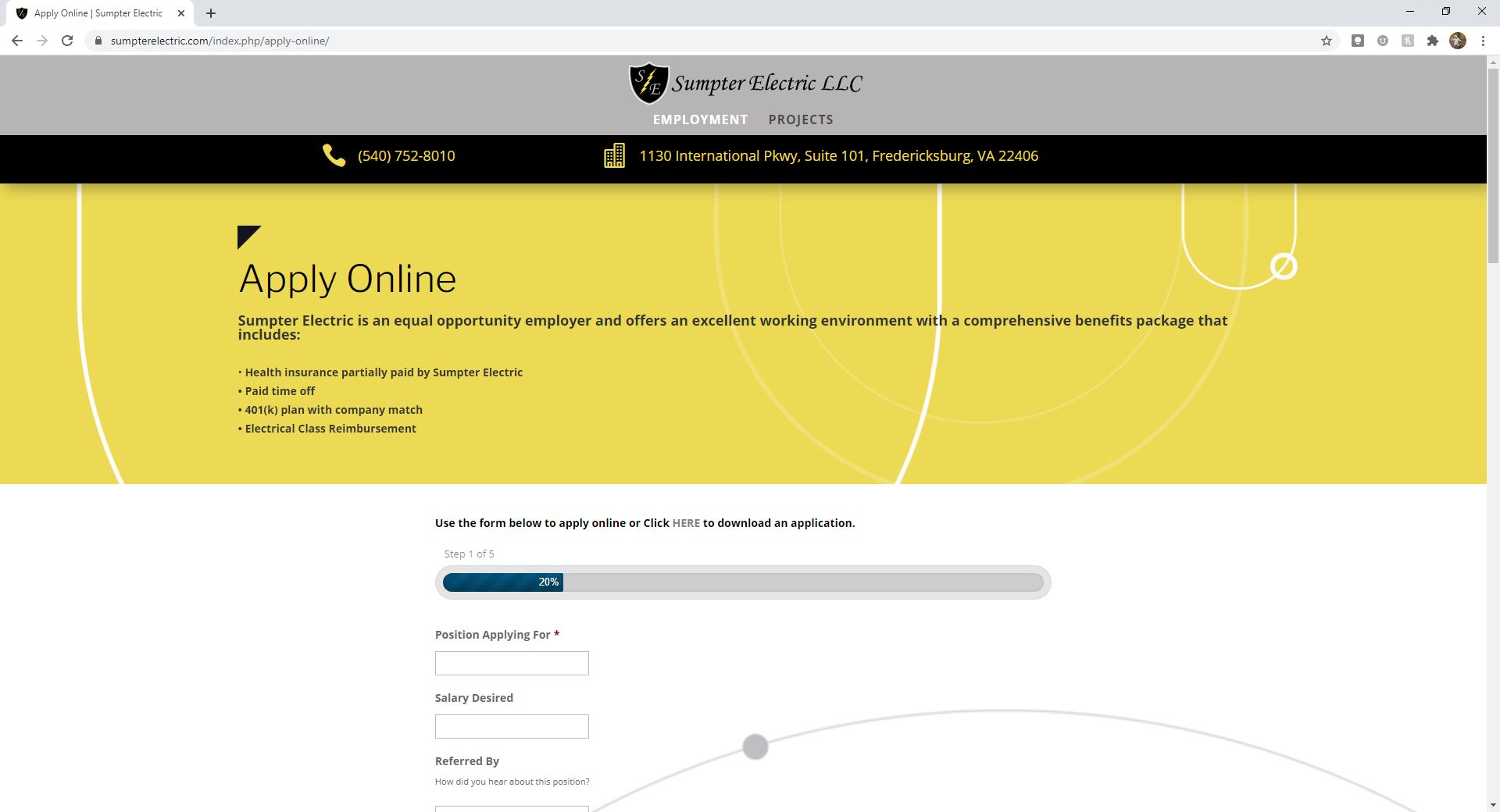 Before Large Parties Layout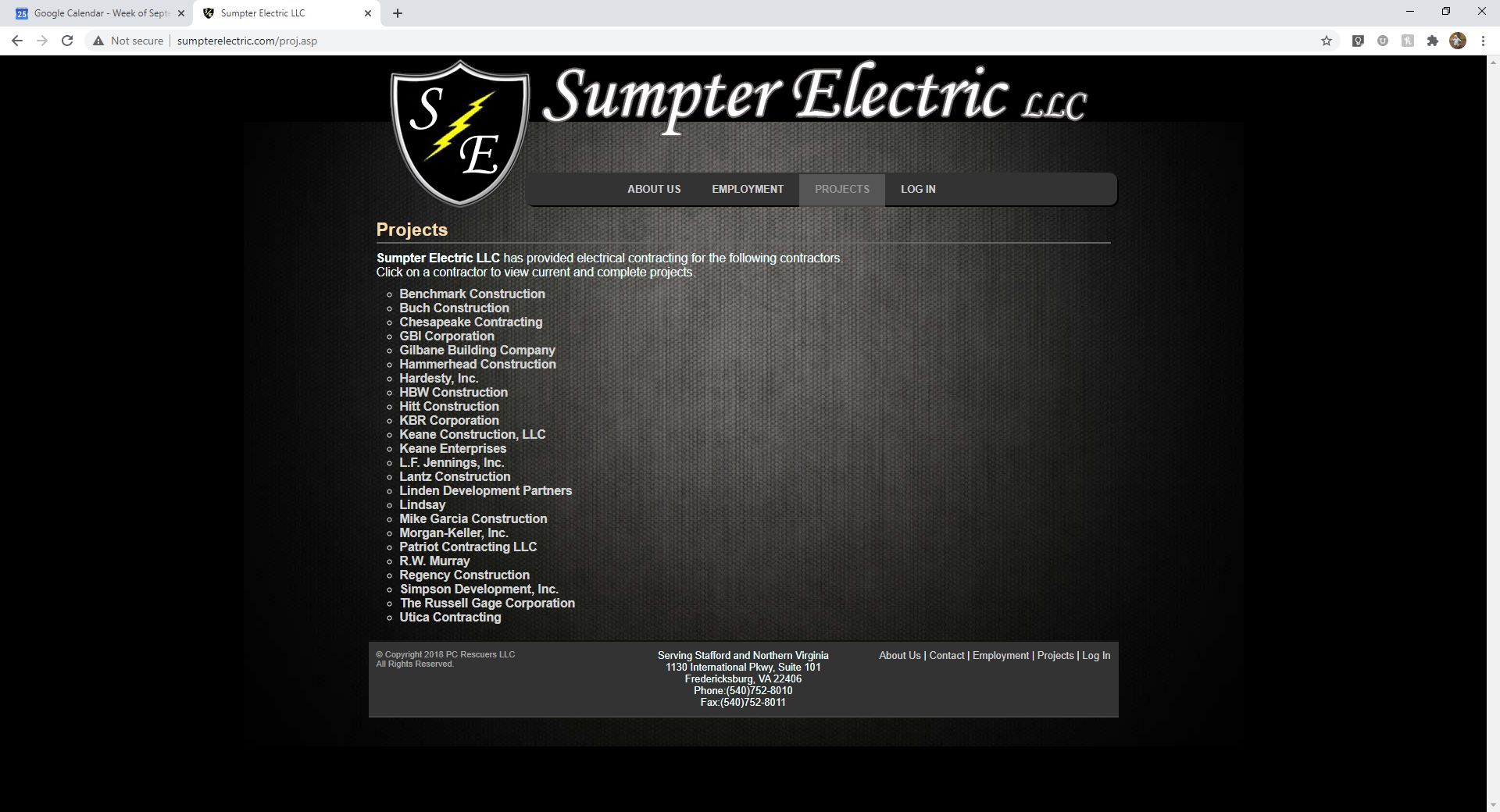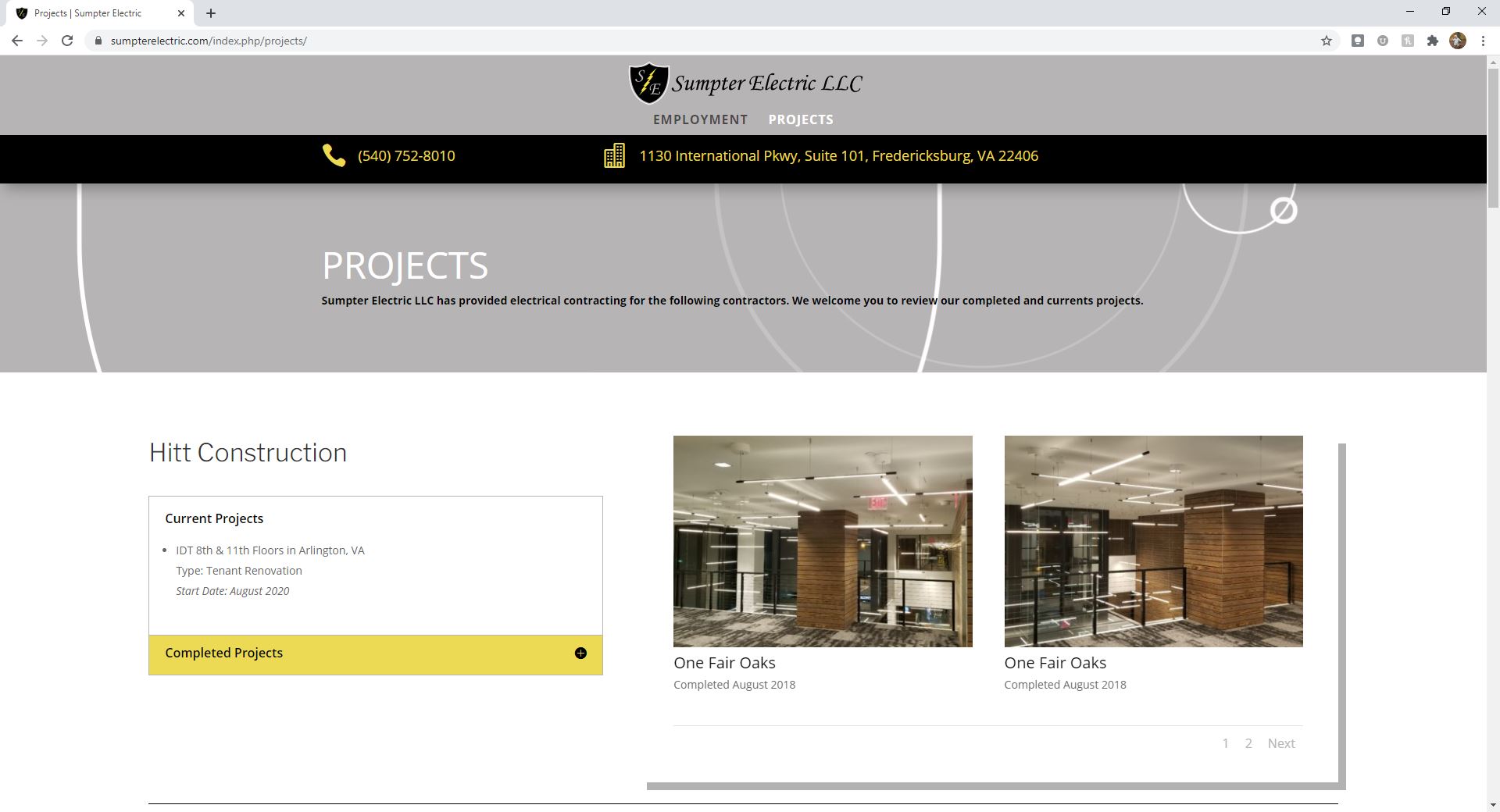 Before Contact Us Page Layout