40th Birthday Celebration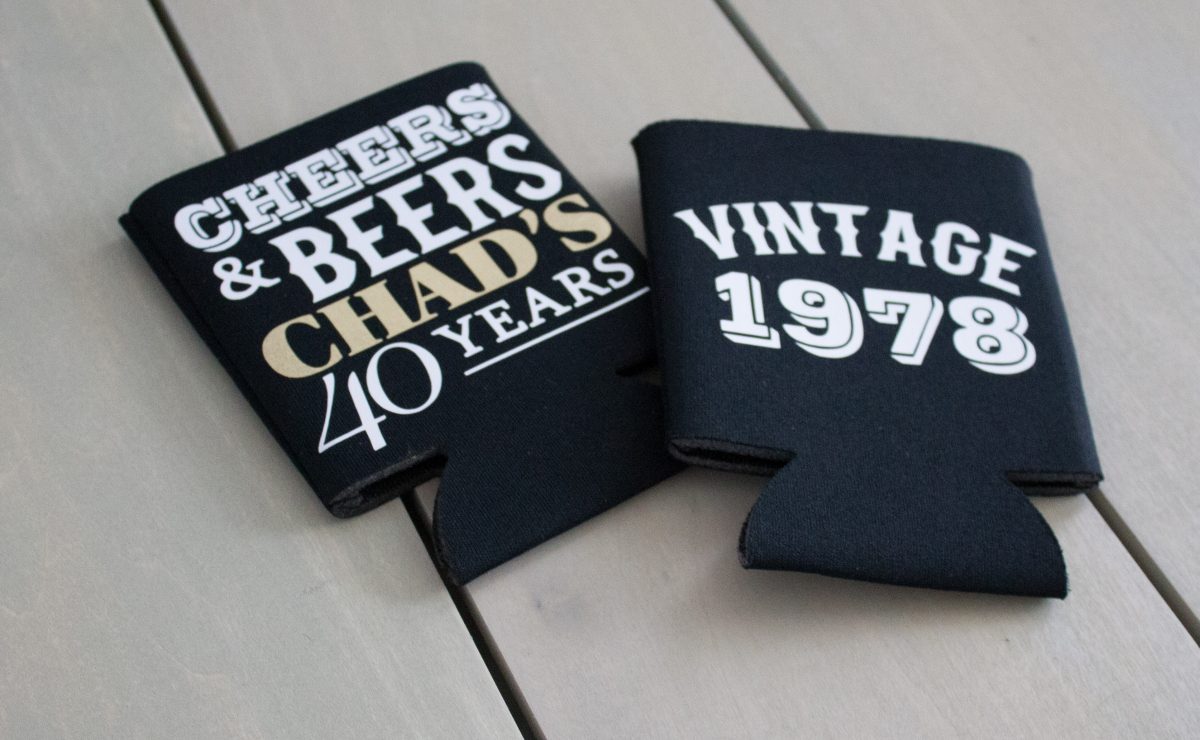 My best friend and rock turned the big 4 – 0 and for his 40th, he wanted to do a weekend get-a-way with friends for a brewery hop.
Since he helped pick out the location, and planed which breweries he wanted to visit I really wanted to do a couple of small surprises to make it an extra special weekend.
What's a Beer without a Koozie?
The obvious personalized touch was to make koozies. I have to say I am very thankful that I purchased my Easy Press because it made the processes of ironing on 20+ koozies that had multiple layers SOO MUCH EASIER! I knew they would be a huge hit for the weekend and a fun keep sake, but it still puts a smile on my face when I see our friends still use the koozies at other events.
Now it was time to think about decorations. Balloons where out of the question since I wouldn't be able to surprise him with them. Streamers and I are not friends. (Picture a cat tangled in a yarn ball.. that's me.) So a simple personalized banner was the way to go. Not only was it quick to throw up on the wall with the help of 3M hooks, but Chad loved how it went with the theme of the weekend.